On November 7, INHE Electric Power Research Institute building was capped successfully. Leaders of INHE Group together with relevant responsible persons in the project management and supervision department and the construction department attended the capping ceremony.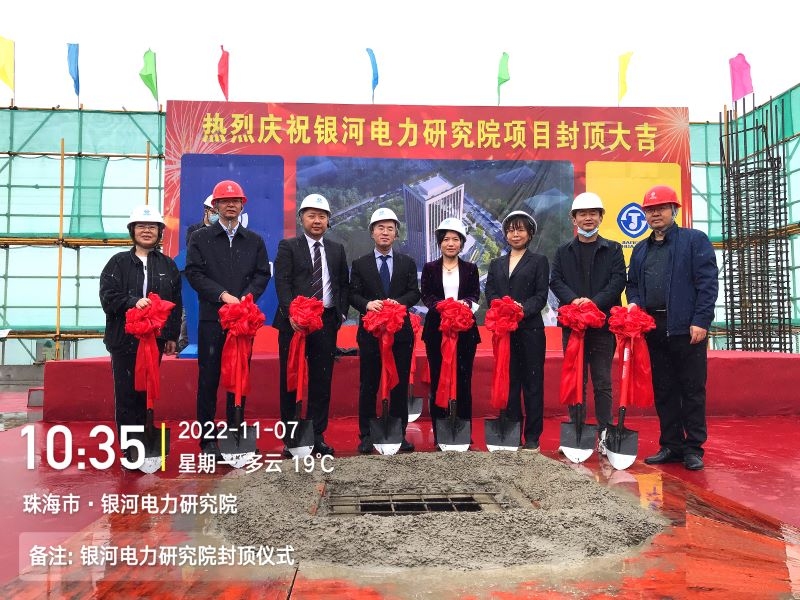 At the capping ceremony, Liu Wei, the dean of INHE Electric Power Research Institute, delivered a speech that the successful capping of the project was the result of joint efforts of all participants. Since the construction of the Institute is one of the key projects for Zhuhai High-tech Zone and INHE Group, the Group has paid great attention to it by dispatching groups of talents, scientifically organizing and managing, and finally successfully capped the building after 2 years.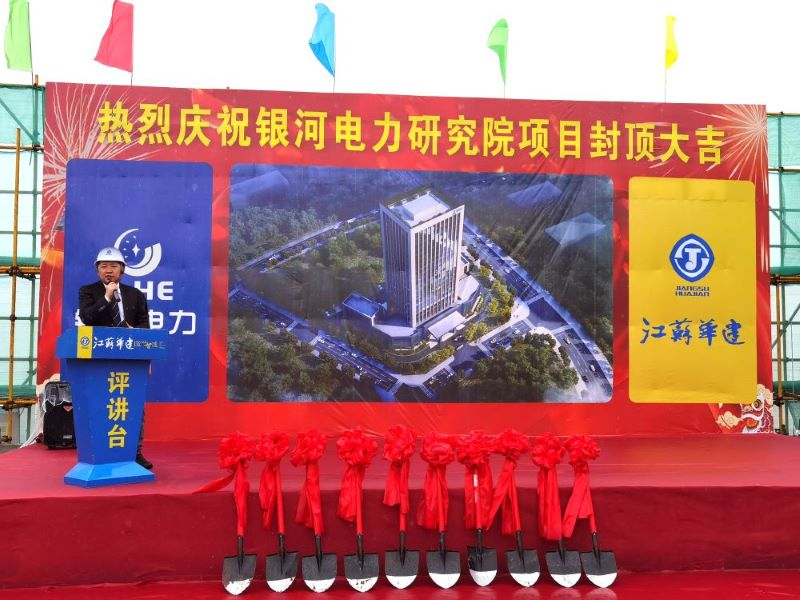 With the pouring of the last scoop of concrete, the building of INHE Electric Power Research Institute was successfully capped.
With the investment of hundreds of millions of Chinese yuan, INHE Electric Power Research Institute covers a construction area of 60,000 square meters, and has 21 floors with construction height of 99.90 meters. As a solid foundation for the development of INHE Group, the Institute will introduce cutting-edge scientific research talents in the industry and first-class R&D testing equipment, and establish industry-leading laboratories and academician workstations to go deep into the key technology researches in intelligent modules, intelligent power distribution, photovoltaic new energy and other fields.